The following article is from an Original post by Predictive Analytics Today – Top 15 Artificial Intelligence Platforms. Accessed, 04/10/18
---
Artificial Intelligence (AI) is when a machine mimics the cognitive functions that humans associate with other human minds, such as learning and problem solving, reasoning, problem solving, knowledge representation, social intelligence and general intelligence. The central problems of AI include reasoning, knowledge, planning, learning, natural language processing perception and the ability to move and manipulate objects. Approaches include statistical methods, computational intelligence, soft computing and traditional symbolic AI. Many tools are used in AI, including versions of search and mathematical optimization, logic, methods based on probability and economics. AI platform is defined as some sort of hardware architecture or software framework (including application frameworks), that allows software to run.
Artificial Intelligence Platforms: Google Cloud Prediction API, Microsoft Azure Machine Learning, Infosys Mana, Wipro HOLMES, Rainbird, Ayasdi, Vital A.I, Meya, MindMeld, Wit, API.AI, TensorFlow, KAI, Receptiviti, Premonition are some of the top Artificial Intelligence Platforms.
Top Artificial Intelligence Platforms: Trending
Google Cloud Prediction API provides a RESTful API to build Machine Learning models. Prediction's cloud-based machine learning tools can help analyze your data to add various features to your applications, such as customer sentiment analysis, spam detection, recommendation systems, and more. Google Prediction API provides pattern-matching and machine learning capabilities. After it learns from your training data, Prediction API can predict a numeric value or choose a category that describes a new piece of data.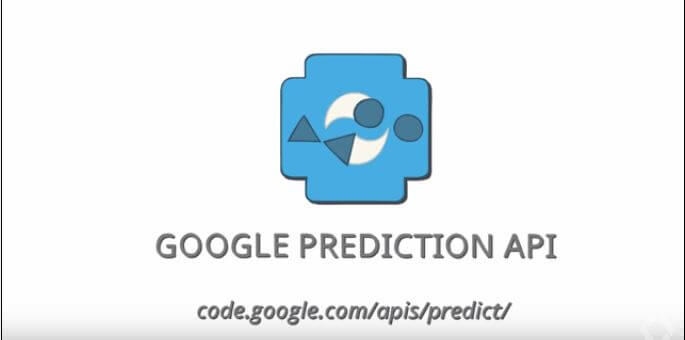 Microsoft Azure Machine Learning : Microsoft Azure Machine Learning offers cloud based advanced analytics designed to simplify machine learning for business. Business users can model their way, with best in class algorithms from Xbox, Bing, R or Python packages, or by dropping in custom R or Python code. The finished model can then be deployed in minutes as a web service, which can connect to any data, anywhere. It can also be published out to the community in the product Gallery or into the Machine Learning Marketplace.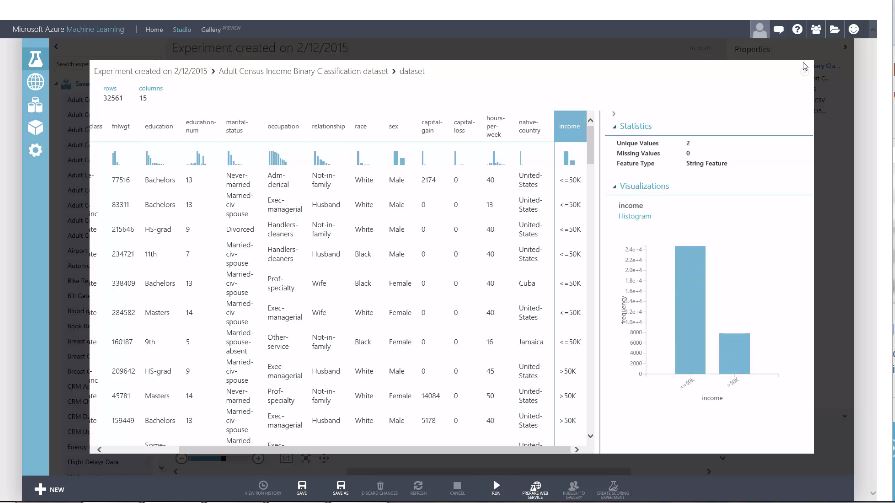 Infosys Mana is a knowledge-based AI platform. It brings machine learning together with the deep knowledge of an organization to drive automation and innovation. This enables businesses to continuously reinvent their system landscapes. Mana, with the Infosys AiKiDo service offerings, dramatically lowers the cost of maintenance for both physical and digital assets. It captures the knowledge and know-how of people across fragmented and complex systems, and simplifies the continuous renovation of core business processes. Mana also enables businesses to bring new, delightful user experiences leveraging state-of-the-art technology.

Wipro HOLMES – Artificial Intelligence Platform is a rich set of cognitive computing services for the development of digital virtual agents, predictive systems, cognitive process automation, visual computing applications, knowledge virtualization, robotics and drones.Wipro HOLMES is developed using machine learning, natural language processing, genetic and deep learning algorithms, semantic ontologies, pattern recognition and knowledge modeling technologies to provide solutions that deliver cognitive enhancement to experience and productivity, accelerate process through automation and at the highest stage of maturity reach autonomous abilities.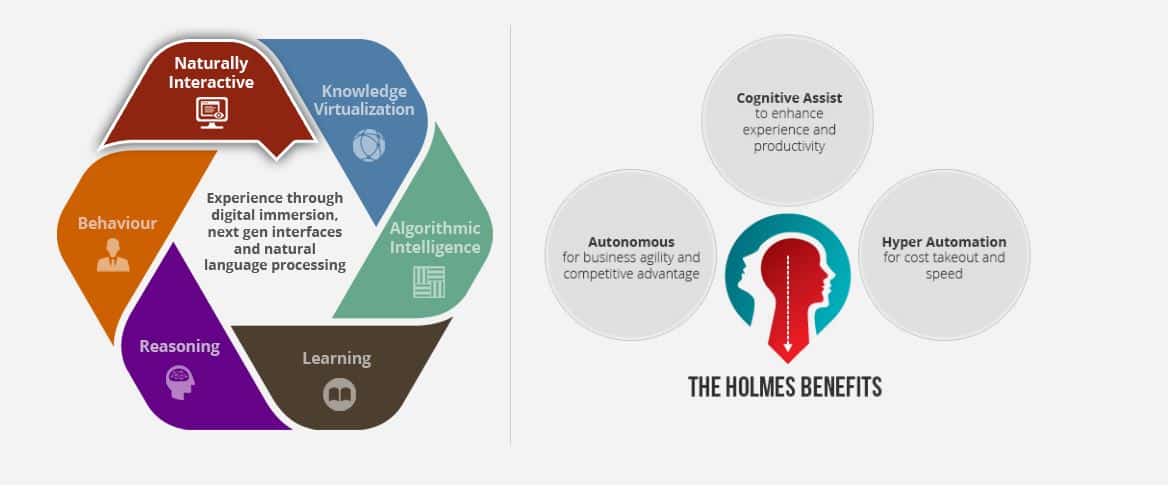 Rainbird is an award winning Artificial Intelligence platform that makes the business operations smarter. It enables enterprises to build systems with human-like decision making abilities resulting in greater efficiency and increased quality. Rainbird enables users to take existing, human, business knowledge and combine it with the company's data to automate knowledge work and deliver consultative systems that can transform the way the company's staff and customers interact with each other.Rainbird is at the forefront of knowledge work automation technology. It is a powerful ecosystem for re-engineering knowledge work enabling companies to automate and augment the work their staff's performance.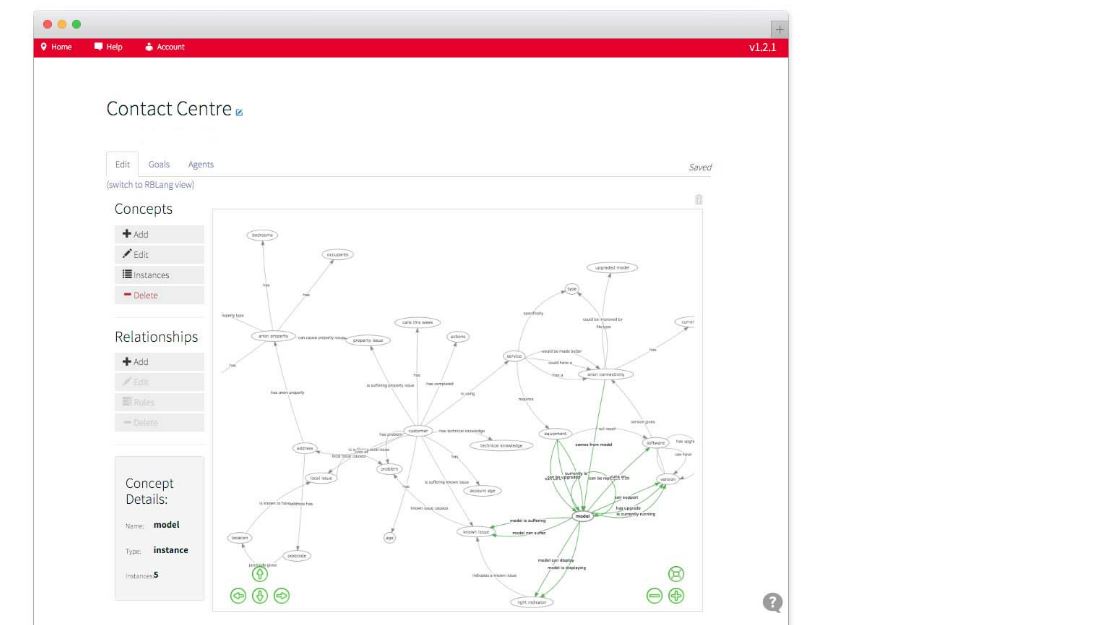 Ayasdi's vision is to make it easy for users to tap into the massive amounts of client, product, and market-related data at their own disposal to uncover previously hidden insights, to create predictive models, and ultimately to automate the business with intelligent applications. Ayasdi is an enterprise scale machine intelligence platform that delivers the automation that is needed to gain competitive advantage from the company's big and complex data. It supports large numbers of business analysts, data scientists, end-users, developers and operational systems across the organization, simultaneously creating, validating, using and deploying sophisticated analyses and mathematical models at scale.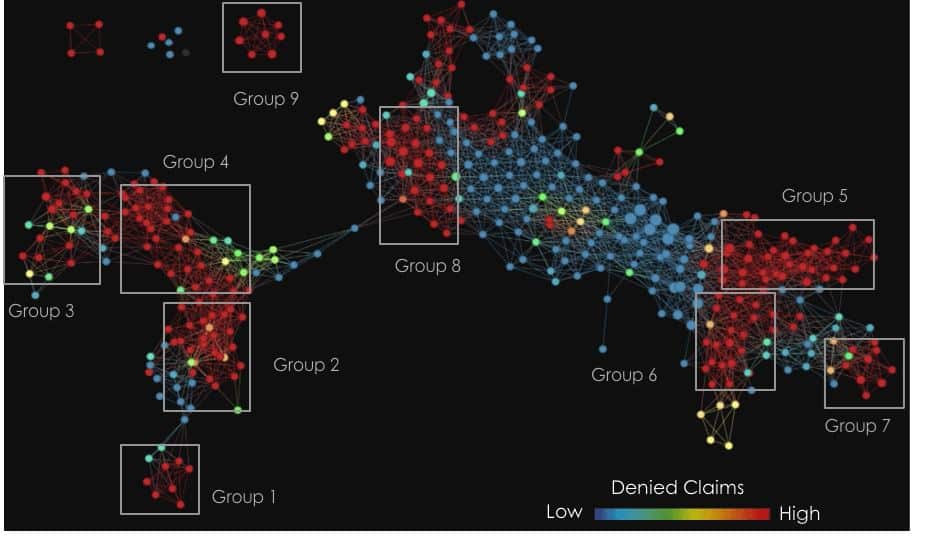 Vital A.I. provides artificial intelligence software development tools and consulting services. The Vital Development Kit (VDK) addresses the largest source of cost when developing Intelligent Applications – the human labor of data integration – managing the flow of data across people, devices, databases, and data streams of algorithmic processing.Vital A.I.'s tools dramatically reduce these costs by creating intelligent data models, which are then deployed across the application architecture.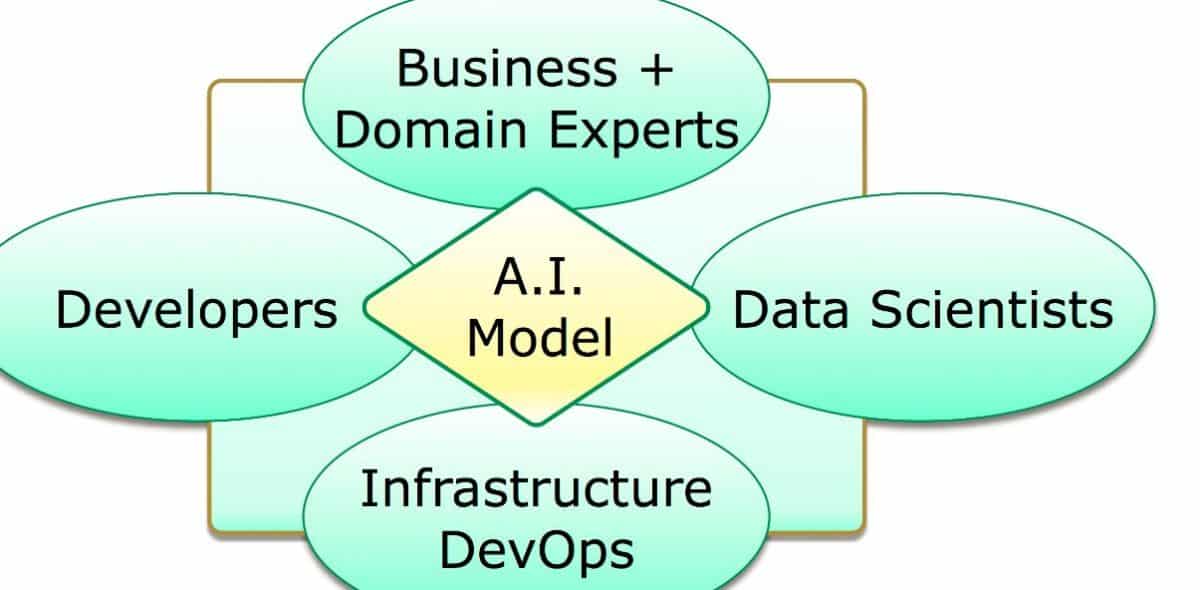 Meya Bot Studio is a fully fledged web-based IDE. The studio contains everything the company need to make amazing bots including a flow & code editor, test chat and live debugging. It Write flows in the simple Bot Flow Markup Language (BFML), Use built-in components, Write user's own components in Python or Node.js, Test and debug in real-time, Visualize company flow, Easily connect intents to flows and Commit code to GitHub.Users of Meya will be able to enhance their bot by connecting it to an expansive ecosystem of integrations.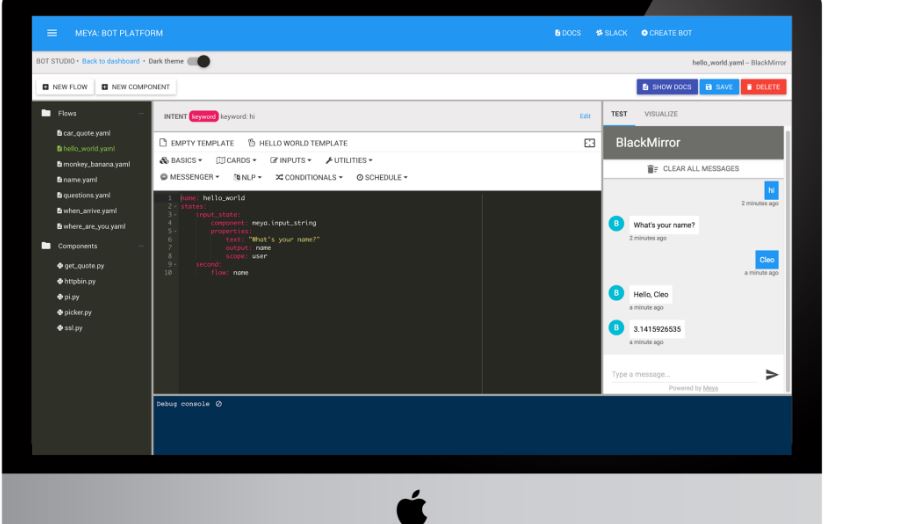 MindMeld provides a Deep-Domain Conversational AI to Power the Next Generation of Voice and Chat Assistants. This has been one of the very useful tools that users can get whether for personal or professional use. users will now be able to avoid common mistakes and confusions from former voice and chat assistants that usually includes a hit-or-miss accuracy which quickly frustrates users, preset rules break when users go slightly off-script, common slang that often go misunderstood and shallow knowledge fails to answer even basic questions.With MindMeld, users will be able to enjoy more its services with more accurate responses.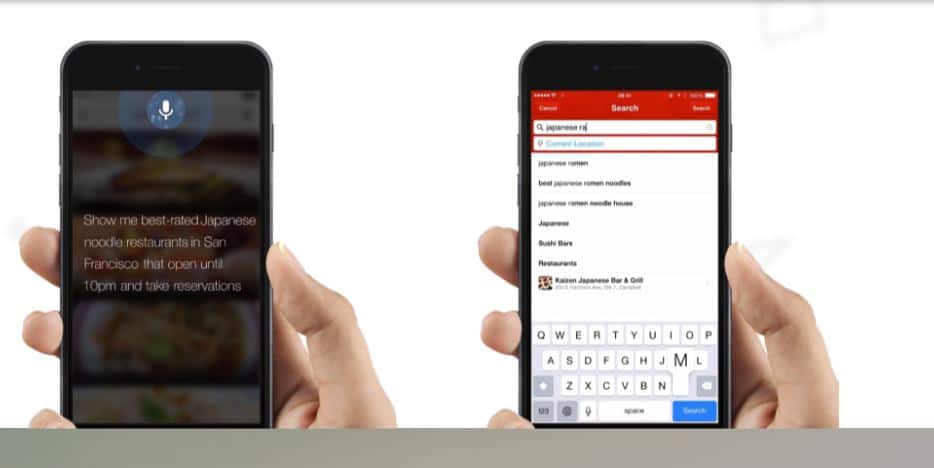 Wit.ai makes it easy for developers to build applications and devices that company users can use to talk or text to. Wit's vision is to empower developers with an open and extensible natural language platform. Wit.ai learns human language from every interaction, and leverages the community: what's learned is shared across developers. Whenever the customers send Wit a voice or text, company users will get back a structured data that is simple to understand.Wit is free to use, including for commercial use.
API.AI allows users to build brand-unique, natural language interactions for bots, applications, services, and devices. It features a Natural Language Understanding Tools to design unique conversation scenarios, design corresponding actions and analyze interactions with users. Leverage predefined knowledge packages collected over several years, including encyclopaedic data, weather, news, booking, flight schedules, and much more. While the platform learns from examples provided by developers and conversations it has with end users to continuously improve user experience.API.AI offers Conversation Support wherein users can switch seamlessly between conversation topics, while remembering where they left off for each one.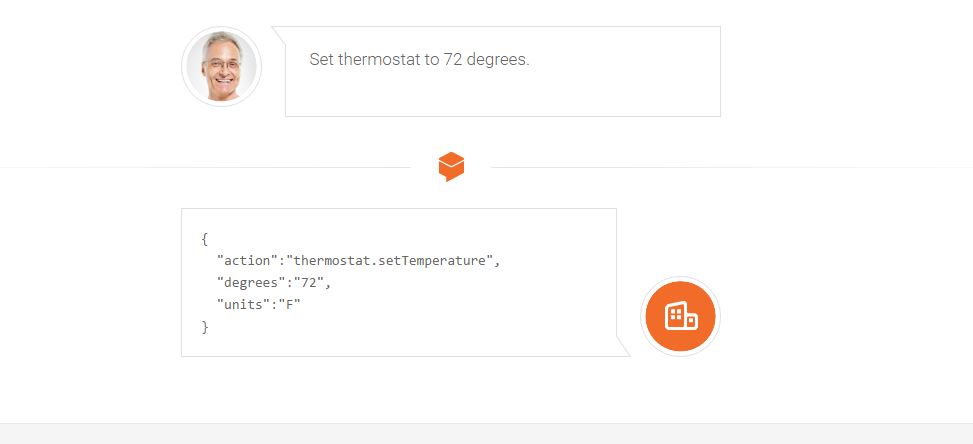 TensorFlow is an open source software library for numerical computation using data flow graphs. Nodes in the graph represent mathematical operations, while the graph edges represent the multidimensional data arrays (tensors) communicated between them. The flexible architecture allows users to deploy computation to one or more CPUs or GPUs in a desktop, server, or mobile device with a single API. TensorFlow was originally developed by researchers and engineers working on the Google Brain Team within Google's Machine Intelligence research organization for the purposes of conducting machine learning and deep neural networks research.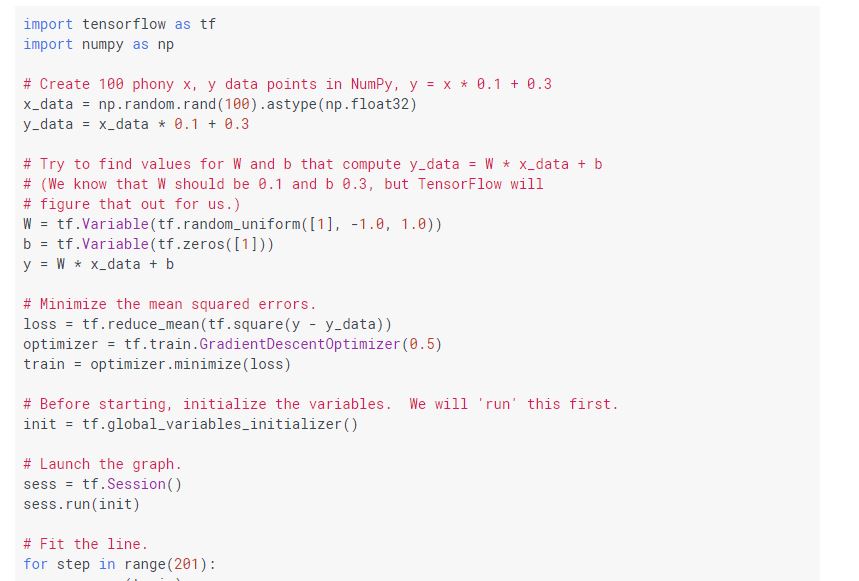 KAI is a conversational AI platform powering virtual assistants and smart bots across mobile, messaging, and wearables. Built with industry-specific domain expertise, KAI-powered Bots and virtual assistants are well-versed in any form of business whether it's finance, commerce, or any other industry.KAI do not require coding. KAI enables a network of intents wired at runtime to enable human-like, cross-intent conversational experiences. KAI includes a deep-learning analytical toolset for data collection and analysis, model training, testing, and deployment. And its comprehensive, self-serve customer portal provides real-time reporting.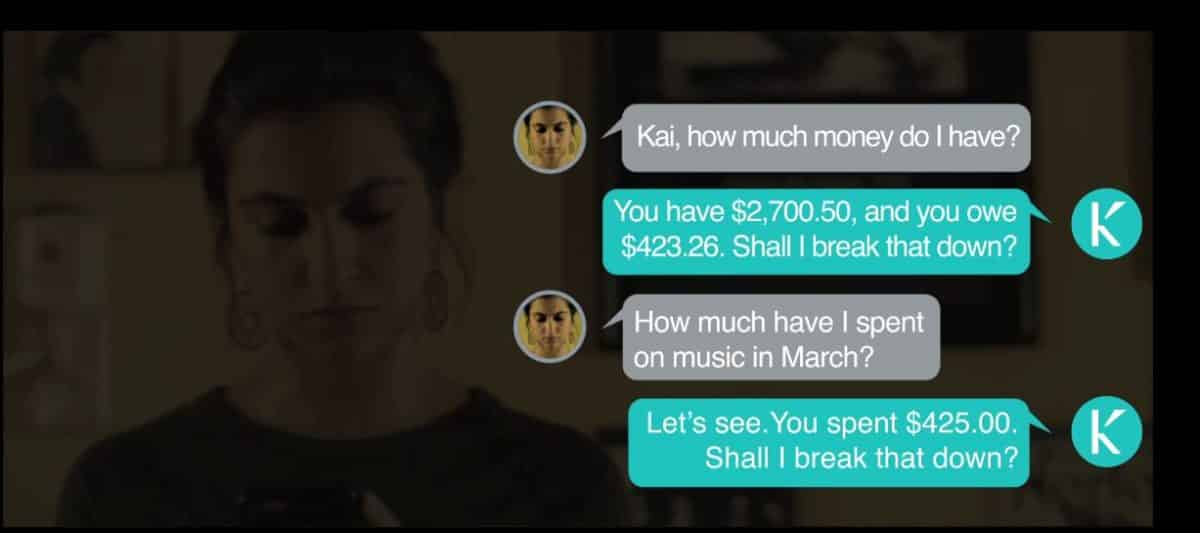 Receptiviti gives AI technologies emotional intelligence by revealing users' psychology, personality, decision-making style and emotions in real-time. Receptiviti enables bot makers and AI technologists to empower their platforms with emotional intelligence so they can discriminate between their users' feelings, emotions and thinking styles, and use these insights to guide actions, communication styles and build stronger relationships and user dependencies.When it comes to Marketing and Engagement, users will be able to segment and cluster Twitter followers, Facebook communities, customers and entire audiences by psychology, personality and decision-making styles.
Law is one of the few marketplaces where no one knows the value of each participant. There are huge variances in how good Attorneys are perceived to be and how good they actually are. Many expensive Lawyers are poor performers. Many cheap Lawyers are actually phenomenal—at least in front of certain Judges. Only Premonition knows. Premonition has generated the World's Largest Litigation Database. The Premonition system can read and analyze over 50,000 documents a second. It enables them to ask questions that have never been possible before. Its Artificial Intelligence system mines Data to find out which Attorneys win before which judges.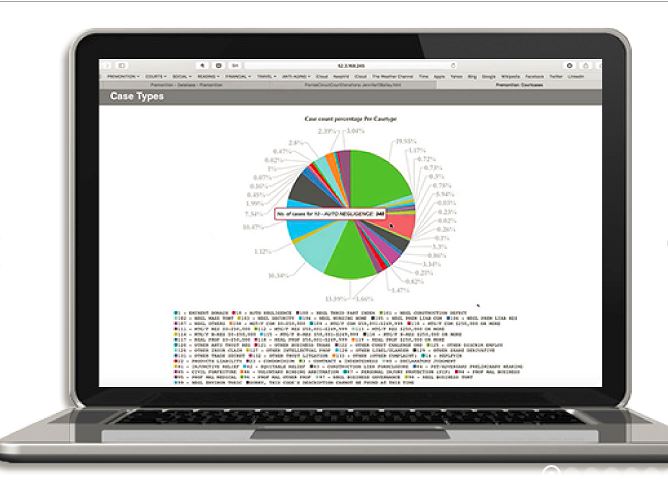 Predictive Analytics Today – Top 15 Artificial Intelligence Platforms was last modified: April 11th, 2018 by Anthony